This course is about creating a new monthly recurring income source - your online marketing business. Imagine getting your first client who gives you $1000+ a month. And then you get another one. And another.
Before you know it, you're making more than $6K a month. And then $10K a month. And then $20K or more! It's not fluff. I list out exactly how in the course.
CREATE A FULLY FUNCTIONING ONLINE BUSINESS THAT ALLOWS YOU TO WORK ONLINE & LIVE ANYWHERE
Owning an online marketing company is one of the easiest, most profitable businesses to get started. When I started my own business back in 2010, our dream was to live abroad with our kids. Just two years later, we realized that dream by moving to Cozumel, Mexico.
We lived in Cozumel for 5 1/2 years along with spending our summers in Europe. We even just spent 6 months living in Edinburgh, Scotland... just for fun!
In other words, I'm REALLY living this - not just preaching it from some basement in North Dakota!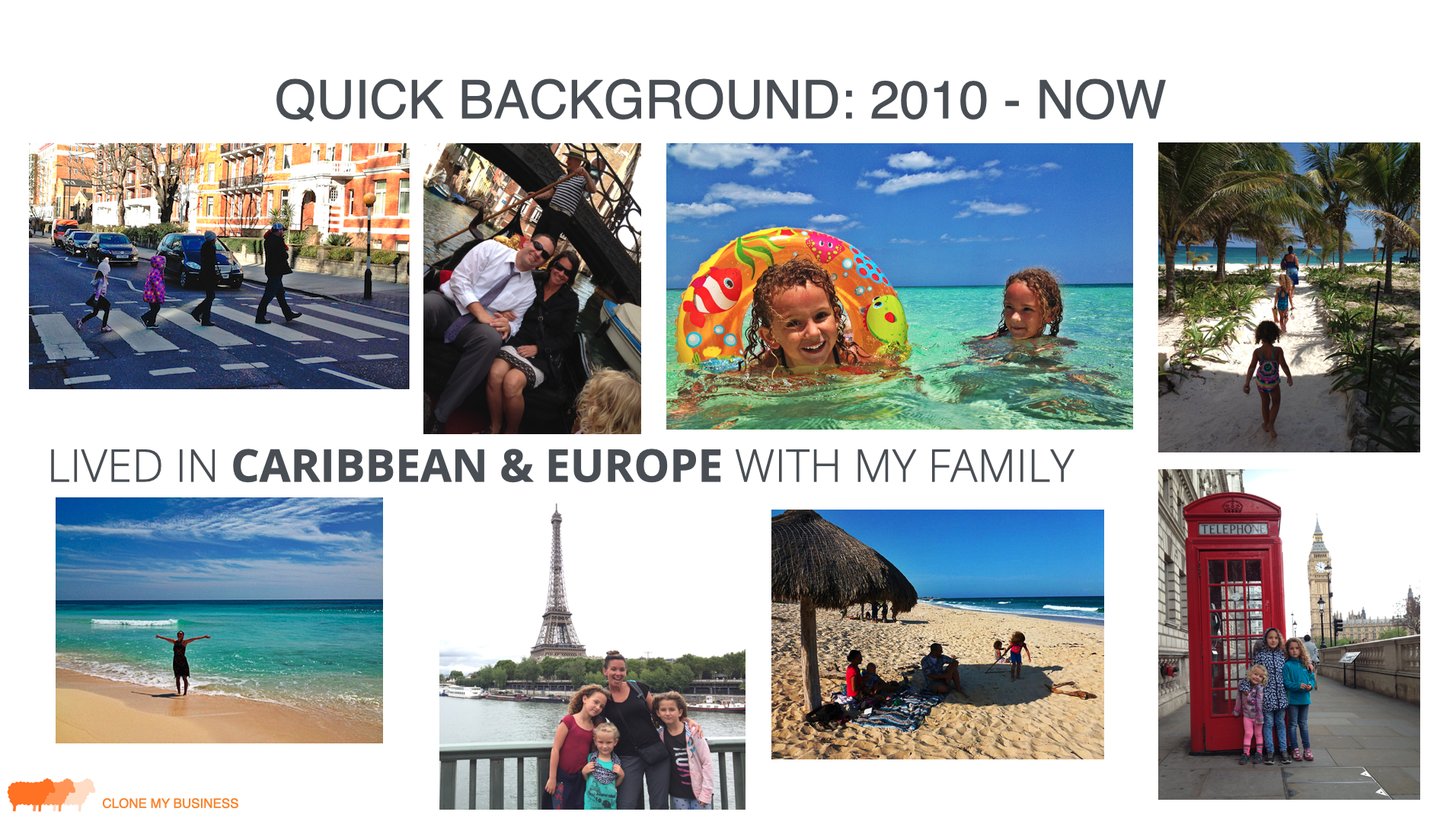 Being able to see and live in cool places around the world is a BIG deal for me and my wife. We set up this business specifically to be able to do this.
It works.
---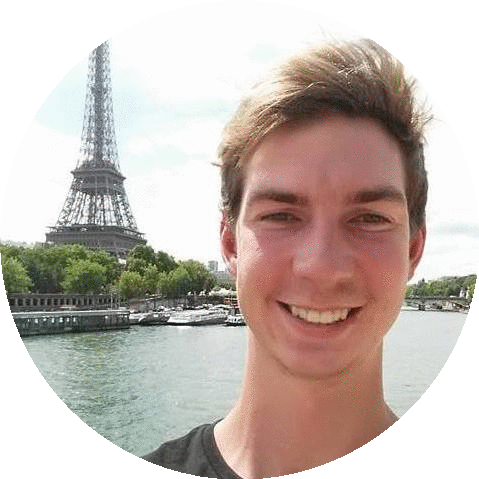 Sean is first and foremost a genuine human being.
If that was all he offered I would still recommend the course and anything he has to offer because in this industry many people are full of it and only trying to get your money.
Sean is not only the antidote to dodgy marketers, he is also full of knowledge on how to actually start, run and grow a REAL business.
I could not recommend any more highly.
Take this course, read his materials and make it happen - simple.
-Rohan M
---
REAL WORLD EXPERIENCE FROM ME TO YOU

In my first month with this business, I made $2,450. Not life changing at that point but it's grown every month since then! I've even landed clients with deals as big as $18,000! That's when it starts to become life changing!
In this course, I break it all down how you can do the same.

You will learn everything from how to name your business to getting your first client to finding a great team to do all of the work for you. If you follow the steps outlined, you will be able to successfully create your own online marketing company and know all of the skills to scale it.
NO PREVIOUS MARKETING EXPERIENCE NECESSARY!
This course will walk you through the basics of creating your own online marketing business. It will show you how to create a team of experts to do the work for you. This way, even if you have no previous experience in online marketing, you'll still be able to grow this business!
It will require work on your part. But if you're willing to hustle, then the payoff of having a "laptop lifestyle" is huge! After getting everything set up, you'll be able to work from wherever you want, when you want, and have a great income to pay for it all.
---
Excellent training! I've seen so many books and websites telling you that you can be an internet millionaire but there's never any substance behind their words. They are just trying to get you to buy something and help them become a millionaire.
Sean doesn't make any promises and actually gives you the "how to." He's open and honest about what problems you will run into and doesn't try and paint an unrealistic picture . Thank you Sean. I'm super excited about moving forward to finish the training and create my own side hustle!
-Matthew R.
---
Following the steps outlined in this course will remove all risk and doubt from the equation. This is a proven model. It follows what I call the "5 S's".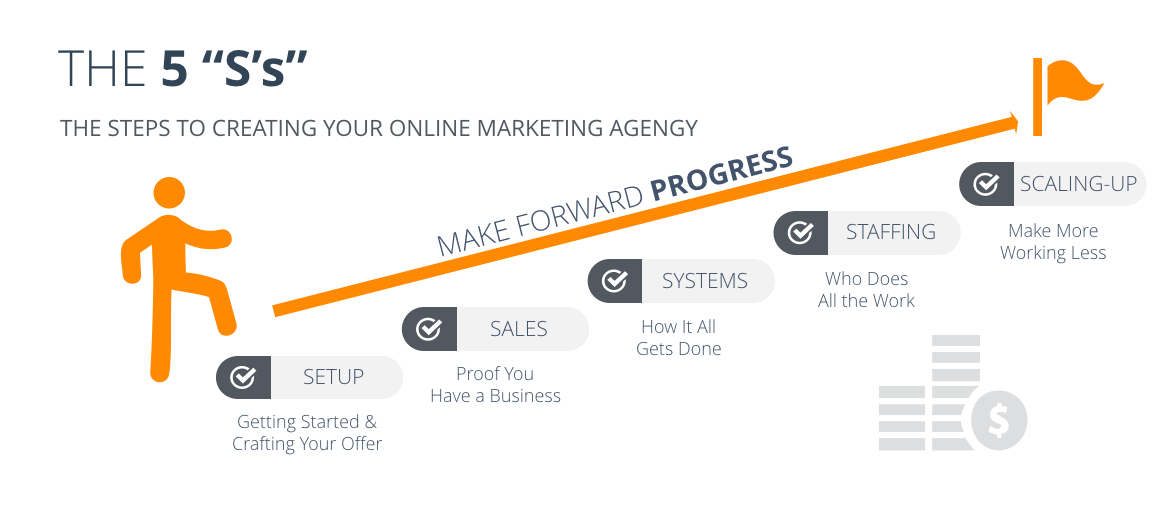 This course details exactly:
What exactly an digital marketing service provider does
How to create your own unique offer that will drive new business your way quickly
How to set up shop on and offline
How you can get your first paying client right out of the gate
What tools (especially vital software) you'll need to use on a daily basis
How to create a solid cash-flow from day one
How to set up systems to run your business from anywhere
Where to find great team members to do the work for you
How to scale your business as big as you want
---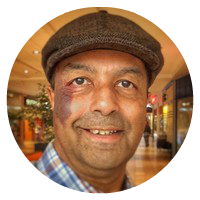 I really enjoyed this course and got a lot out of it. Sean gives you all the information you need to consider starting and running an online marketing company.
This course is helping me to think about the possibility and the potential that is there. I had a question and he answered it within 24 hours.
He also shows where to go to stay up to date on all the latest trends and how to pick your own unique niche. Great course. I loved it.
-William S

---
GET ON TOP OF YOUR BUSINESS (NOT IN IT) RIGHT FROM THE START

If you're willing to work hard (& smart) initially, then you can realistically achieve a "4 hour workweek". It's all based on how much you can hustle, create a great team to do the work for you, and put systems in place for massive growth.
Most importantly, it's all about taking action! This course will give you the tools and knowledge you need. Now it's time to get started!
---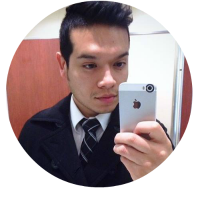 This is a great guide for those interested in starting their own Online Marketing Business.
Sean did really a good job here and is always giving good new advise and updating the course!
Can't tell how much I'm glad I took this course!

-Roy C.
---