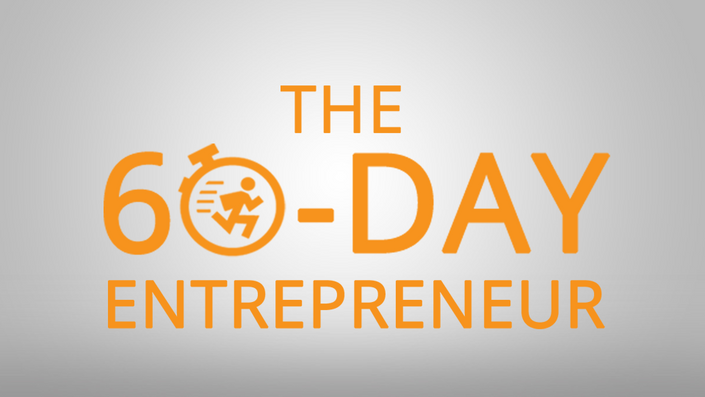 Lifestyle Business Masterclass: The 60-Day Entrepreneur
Your Step-by-Step Guide To Creating a Profitable Lifestyle Business Fast!
Watch Promo
RIGHT TO THE POINT...
This course will teach you to create your own lifestyle business from the ground up. You'll learn how to choose the right business for you, how to get your first sale, and how to scale it up so you make as much as you want while working as little as you want.
You'll learn how to do it all in under 60 days.
The cost is $99.
That's it.
You in?
There's been never a better time in the history of the world to build a business quickly with very little investment and scale it to whatever size you want!
START YOUR OWN LIFESTYLE BUSINESS
What if I could share with you a way that you start a business on the side, while you still have a job, grow it to whatever size you want, and have plenty of time and money to do whatever you wanted?
If I weren't living it myself, I probably wouldn't believe it.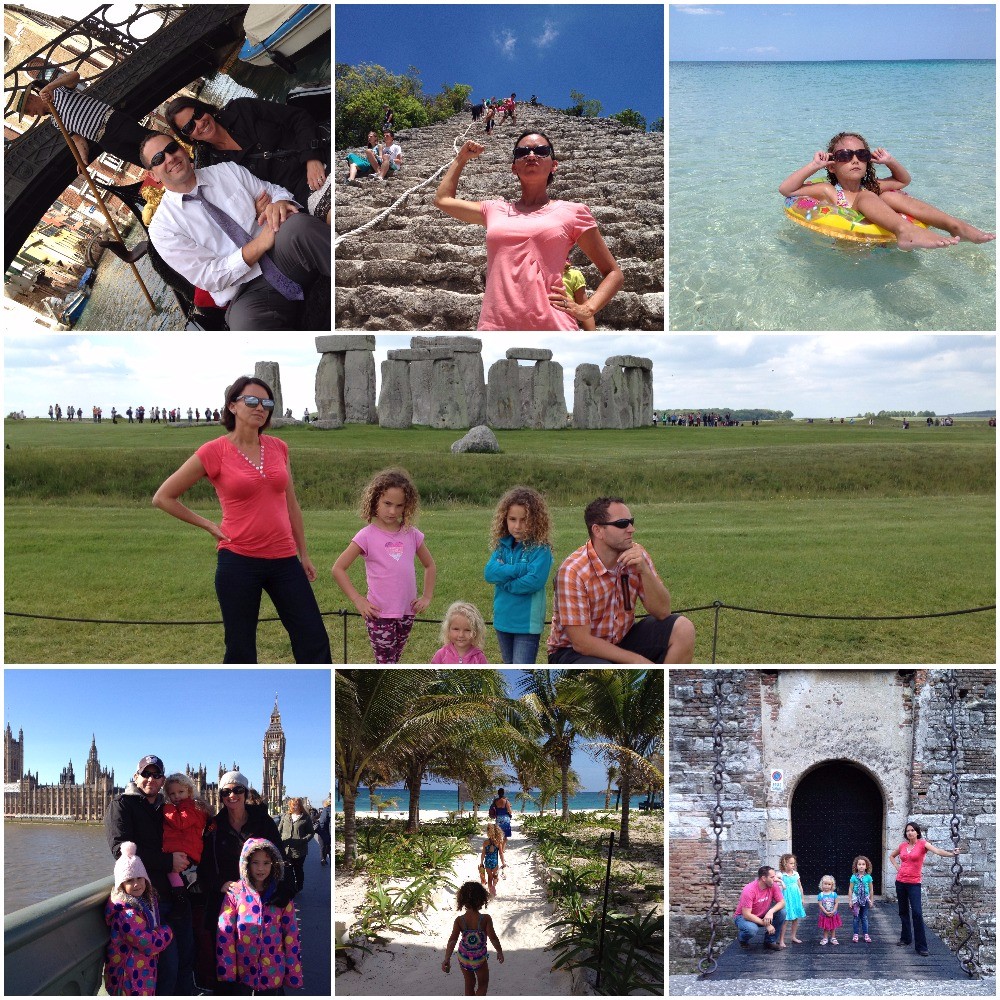 In 2010, I got laid-off from my job. It turns out it would be the last job I would ever have.
After that, I started a lifestyle business (my own online marketing agency), scaled it, and then finally took off to live on an island in the Caribbean.
I went from having nothing in the bank and no job to living a super fun life together with my family. We've traveled to places like England, Scotland, Spain, Italy, Switzerland, and spent 2 1/2 years living in the Mexican Caribbean.
In fact, that's where we live now.
I work when I want to. I have money in the bank. My life is a total 180 from where it was when I "did time" in the land of employment.
And I owe it all to the lifestyle business I created.
I receive emails everyday from people all wanting to break free of their jobs and start their own businesses.
I've gotten emails from college students who don't want to have to get a job after graduating.
I've gotten emails from baby boomers desperately trying to retire but have no clue how they're going to do it.
And I've received emails from everyone else in between.
The theme is always the same: to create a source of income apart from a job.
That's the main focus of this course - to teach you how to create your own lifestyle business that will allow you to live however you want.
This course will give you a business fast-pass and help you get to building your own business quickly!
THIS IS NOT MY DAY-JOB!
I'm not trying to "get rich" by selling this course. I already have my own business that gives me all I need.
I only charge because as humans we don't value what we don't pay for. And this is well organized, super valuable information that will teach you step-by-step how to get a lifestyle business started and scaled up.
Just look through the course curriculum. It's all there.
There are no upsells. There are no affiliate links. And I'm not plastering this page with a bunch of cheesy marketing tactics to get you to buy. You either want to start a business or you don't.
If you ARE interested in starting a lifestyle business, then this is the most straightforward course out there.

It's how I bought my own personal freedom over 7 years ago. It's how others are doing it.

It's your turn now.

WHAT IS A LIFESTYLE BUSINESS ANYWAY?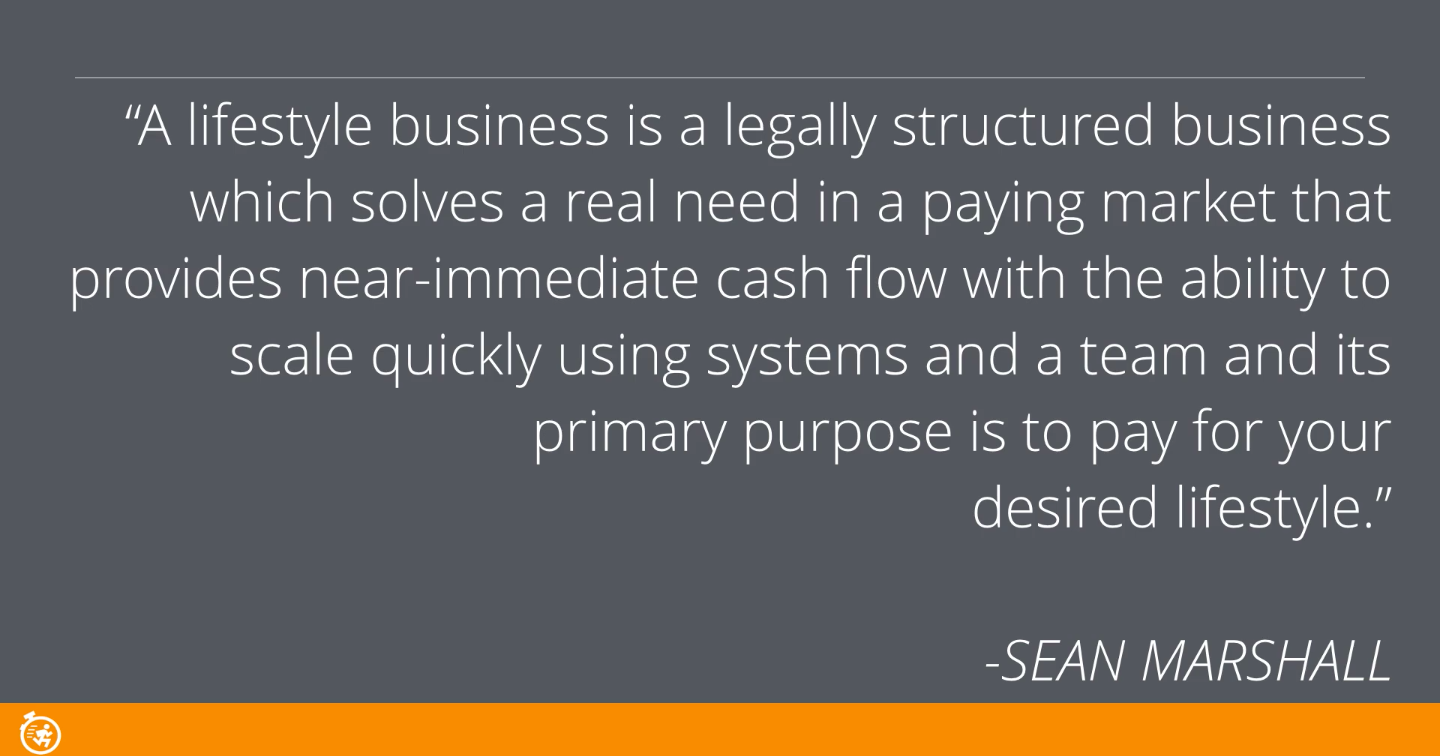 That's the fancy definition.
Basically, you're going to learn how to create a fully functioning business that's profitable from the get-go. Then you scale it up to whatever size you want.
And that's it!
What business you actually choose is entirely up to you. This course will expose you to a bunch of different models that you can follow.
You'll always know what your next step will be.
IMAGINE OWNING A BUSINESS THAT...
you can start quickly, like today

you can start with little to no startup capital

is profitable quickly

is infinitely scalable

has a high profit margin

is easy to start even if you have a full-time job

gives you the time and money to do what you've always wanted

and much more
Creating a lifestyle business isn't some trendy fad. It's about creating a real solution for real clients or customers. It's about creating an asset in your life that gives you tremendous freedom.
You'll start small with your first sale. Then you'll get another one. And another. Then you'll put systems in place. And then you'll add team members.
And with enough work, you'll one day find yourself waking up on a Monday morning able to do whatever the heck you want!

EVERYTHING YOU GET IN THE COURSE - WHAT'S INCLUDED

I organized this course into the following:
Discussing what a lifestyle business is and why it's the perfect solution for you

Learning the key mental work you'll have to do (don't do this and your business won't work)

Brainstorming all of the possible business ideas that might work for you based on your own skills and experience you already have

Finding a model that you can emulate to ensure success

Creating a business action plan so you know exactly what to do and how

Setting up your business on and offline

How to get your first few sales and then every one after that

Creating systems to grow your business with less and less personal involvement on your part

How to create a great team of people to do the work for you

Scaling your business up to whatever level you want
Basically, each lesson builds on the previous. It's all designed to help you take the next step in your business. You will never wonder what you need to do next! It's all laid-out for you, step-by-step.

---
ALL INCLUDED IN COURSE: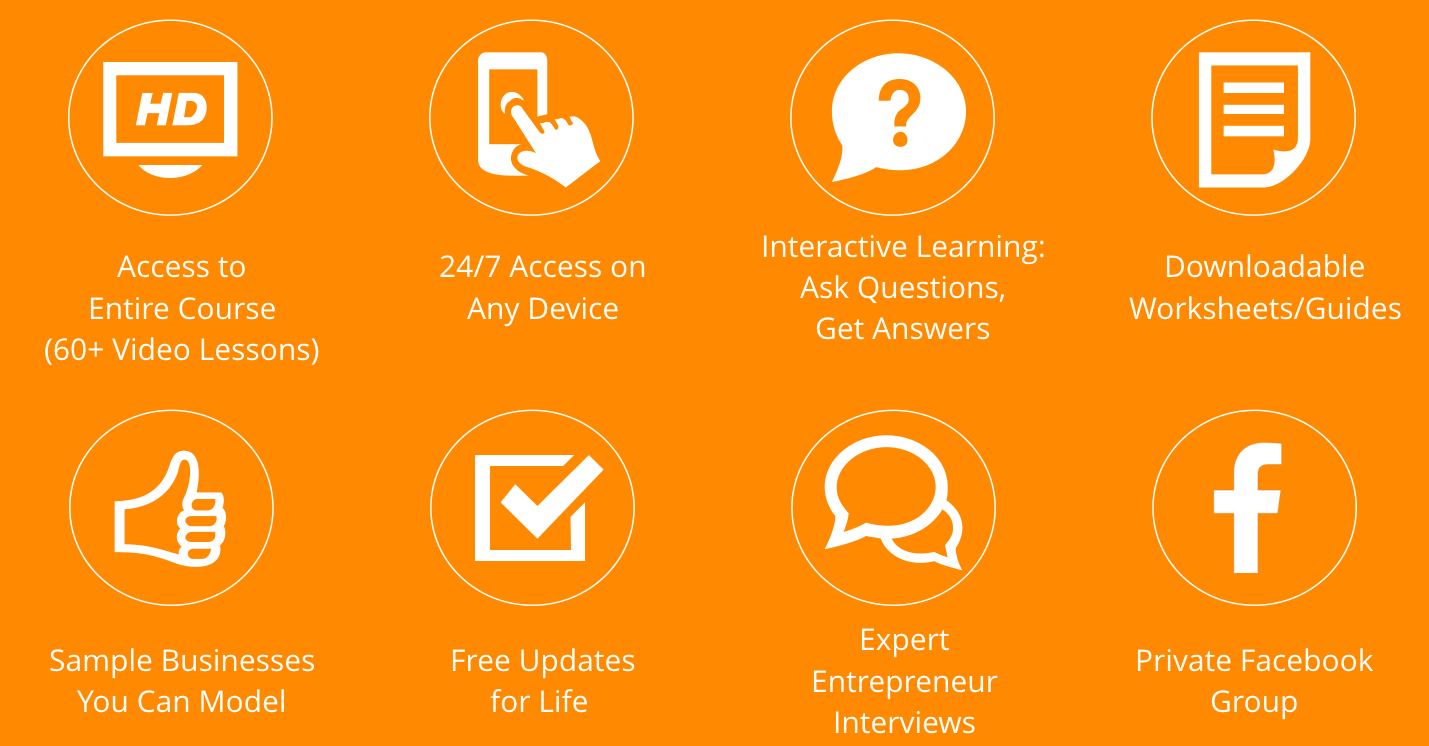 This isn't just another video training course. This is an ever-expanding library with all of the latest tools and information collected together into one easy-to-understand and easy-to-apply training.
It's a living, breathing thing.
FROM BEGINNER TO SEASONED PRO - IT'S ALL ABOUT ACTION

If you're just starting out and you've never created a business before, I've got you covered. You'll learn everything you need to know.
If you're a seasoned business pro but have never considered a lifestyle business before, this course will show you how to streamline everything and create the most agile, quick-to-market business you've created.
And it's designed to help you with the most important part: taking action.
If you go through the course, and do all of the steps, you will come out of it with your own lifestyle business.
In other words, this course will serve as a shortcut for you to get your business going.
INTERVIEWS WITH REAL LIFESTYLE ENTREPRENEURS
One of my personal favorite parts of this course is the interviews with other entrepreneurs. These aren't billionaires like Mark Cuban or Bill Gates.
They are real, everyday people just like you and me that are now full time lifestyle businesses owners.
You'll get to hear their stories and of course, some fantastic inside information on how to start a business just like theirs.
These experts are the real deal - making real money and living their ideal lifestyles.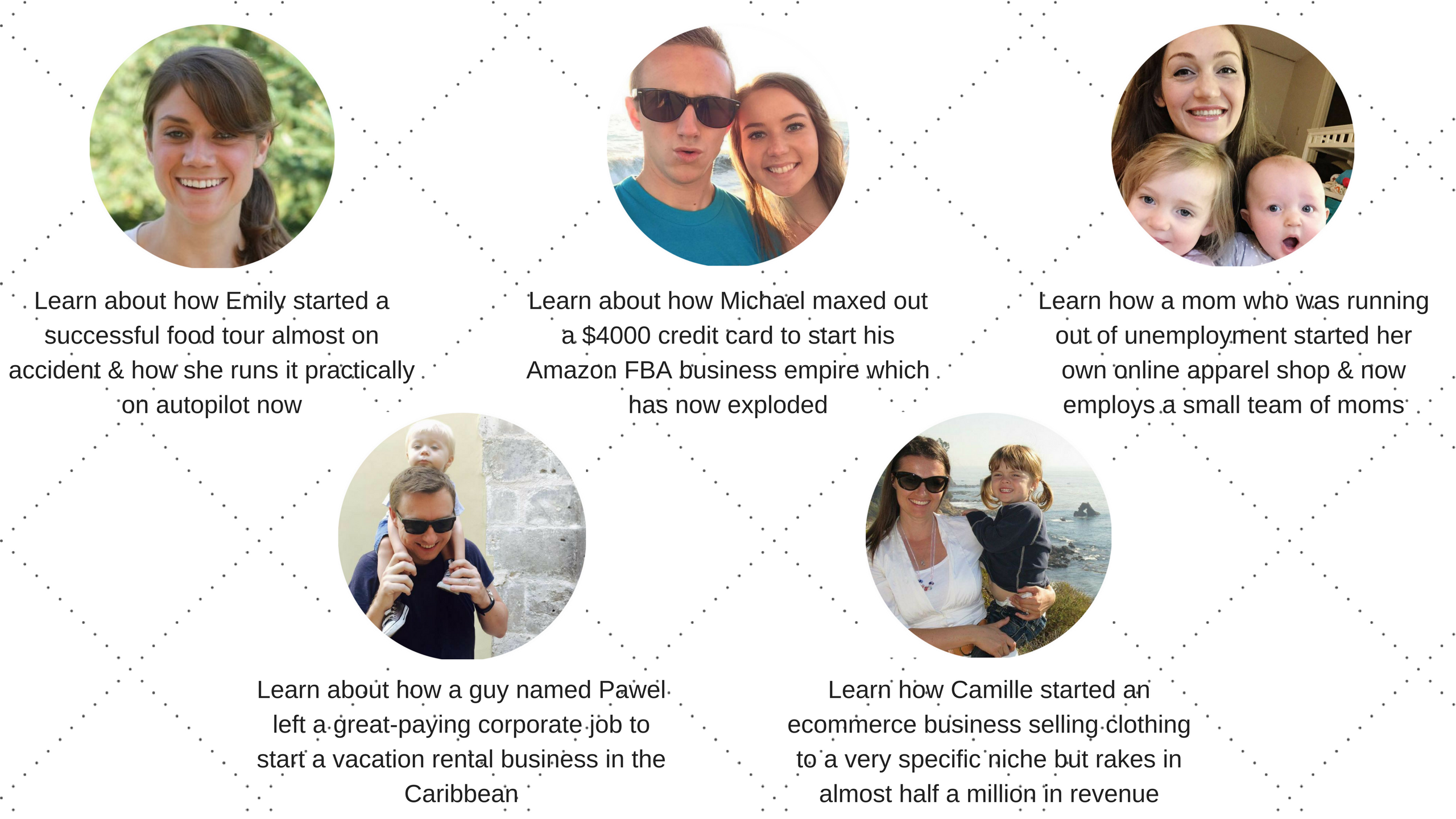 But Sean, I'm still stuck at a job!
Perfect! A lifestyle business is something you can start on the side. Get started by putting in a few hours a day. Skip the TV time. Stay up late. Wake up early.
You can actually use your job to help you leverage your new business. You might have experiences, skills, and other unseen advantages that will help you get started with your own business.
Before you know it, you'll be saying "Hasta Luego" to your boss!
My promise to you: I will show you how to create your business while still working at a job as well as any other commitments you may have.
---

But Sean, I've never had my own business!
No worries! I never had a real business before I started and scaled mine either!
I mean, I dabbled in some things but I never got anything to take off. Certainly nothing ever to quit my job and take off to live in the Caribbean!
More and more people are leaving jobs behind because they just don't work anymore. All of the reasons we used to have jobs for (steady paycheck, health insurance, etc) are slowly fading away.
It's never been a better time to start your own business. It's never been easier or more secure.
My promise to you: I will show you how to start your own business even if you've never had one before. We'll go through all of the basics you need to know to get your first sale and then grow from there.
---

But Sean, I'm not a salesperson!
Neither am I! At least if you mean in the sleezy used car dealership kind of way. No way!
In the course, I'll talk a lot about sales. After all, it's a business we're creating here. If you don't have sales, you don't have anything!
That said, I'm going to show you how to get a LOT of sales coming into your business. I'll show you how to create an offer that genuinely serves your target audience.
My promise to you: I'll show you the right way to think about sales. I'll show you how to grow your business in a way that benefits everyone involved. You'll sleep well at night!
---

But Sean, can't I just read your book and not take this course?
Sure, that's why I wrote it! I want everyone to have access to this information. That's why I made the book free!
In my own experience however, I know there's a HUGE difference between learning from a book and learning directly from an instructor together with a community of like-minded people.
Also, I'm continually grooming the course. I have the latest, most relevant information available to help you grow your business. I also include new course materials based on student feedback.
Additionally, a course is more interactive than a book. Plus, it's just more fun!
My promise to you: This course is kind of my jam. No. Not kind of. It is my jam. Because of that, I try hard to make this top-notch, super-applicable, life-changing information. And my goal is sincere - to help you start your own business and free yourself up to do cool stuff.
---

What other questions do you have?

Just let me know!
I'm a real person offering a solid solution for you to grow your own lifestyle business.
If you're unsure, just email me at Sean at Family Rocketship dot com.
Easy-peasy-lemon-squeezy!

WHO THIS IS FOR
This course is for the student who doesn't want to graduate with huge student loans, only to hope to get a job making $30K a year.
This course is for the full-time employee who dreads Monday mornings and starting another agravating week of making somebody else more rich.
This course is for the baby boomer looking for a way to retire comfortably.
Basically, this course is for anyone who wants something more and is willing to work for it. It spells out exactly what to do. You'll need to do the work. But you'll never have to worry about what's next!
---

WHO THIS COURSE IS NOT FOR
If you're looking for the next get-rich easy thing, you should go somewhere else. This course spells out exactly how to create your own business.
You're going to hear me using words like, "hard work" and "hustle" and "focus". If those words turn you off, or you're just looking to make a quick buck, this isn't for you.
Part of this course includes being involved in a community of like-minded entrepreneurs. We're all about helping each other. A rising tide lifts all boats. That said, we want people who are willing to work.
The whole "something for nothing" concept doesn't exist here!
Create your lifestyle business, make money, free up your time, and then do whatever you want!

Your Instructor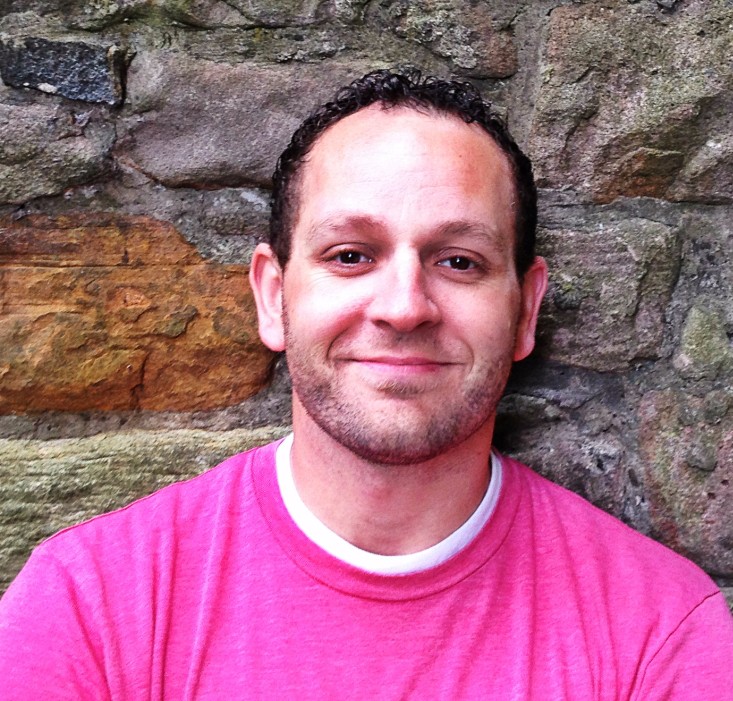 From Laid Off to Living the Dream
In 2010, I walked in the front door of my home in Orange County, California. When my wife saw the box full of stuff from my office, she instantly knew what happened. I'd been laid-off from my job.
So we decided to do something crazy – we sold everything we owned, started a digital marketing agency, & set out to live our dream life. Long story short - it's been more amazing than we ever hoped it would be!
Together with my wife & 3 kids, I've run my business from my laptop for over a decade now. We've lived in cool places like Mexico, Spain, Scotland, Italy, and more.
Now I try my best to help as many others start a *profitable* agency (& skip all of the mistakes that I made)!
BASED ON SOLID INFO
This course is based off of the book "The 60-Day Entrepreneur: Create Your Own Lifestyle Business, Scale Your Income, and Live Life On Your Terms" written by yours truly.
Education is easy to come by. The catch is implementation. All of the information on how to start your own lifestyle business is out there.
In this course, I consolidate it all, based on my own experience and that of hundreds of others lifestyle business owners, into an easy to digest format to help you get started - even if this is your very first go of having your own business.
And now this information is available in this course for more interactive learning with me and the entire community here!
And if you're still a reader-kind-of-person, you'll get a FREE copy of the book as part of the course!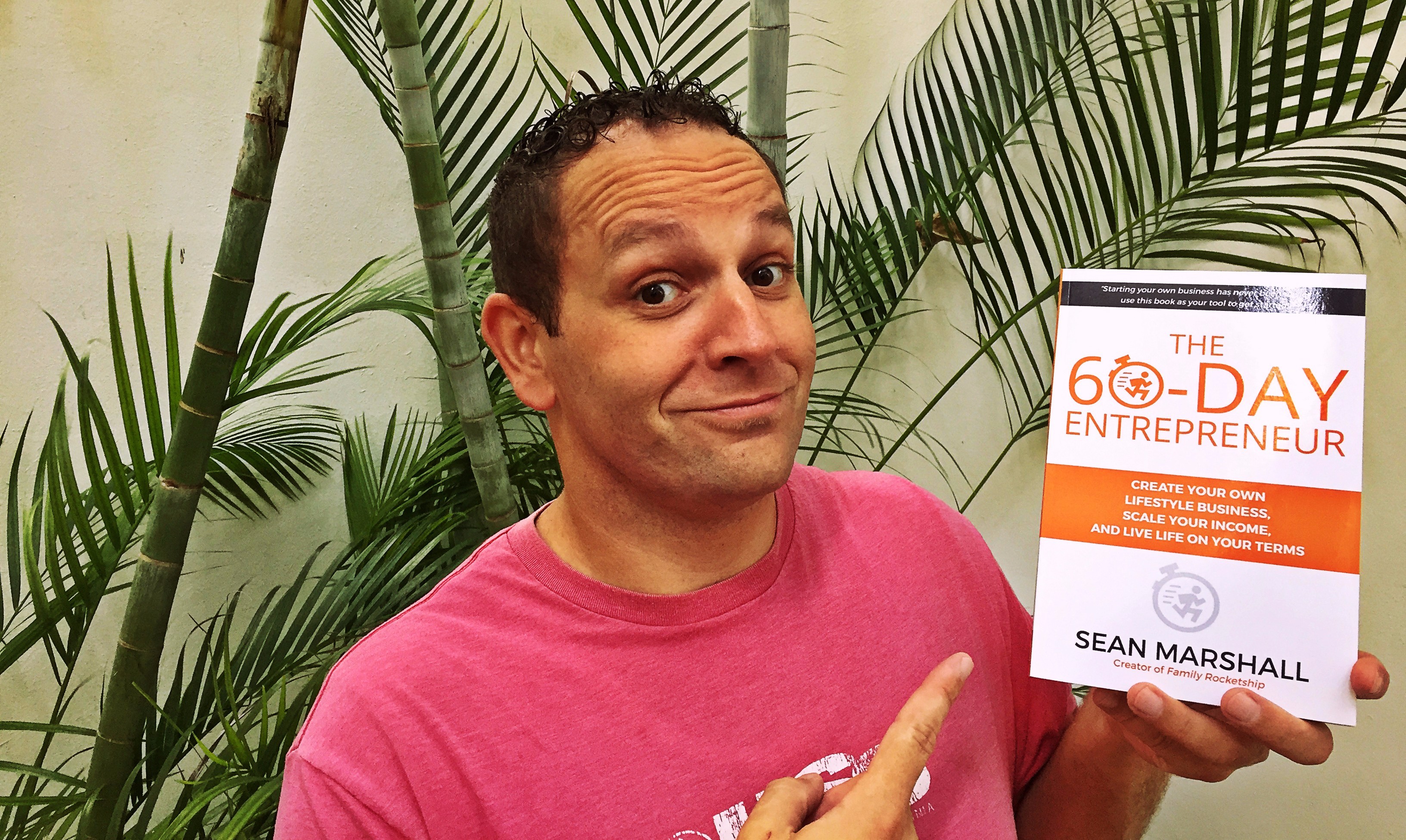 Course Curriculum
MODULE 1: GETTING STARTED - HOW TO MAKE THIS COURSE WORK FOR YOU
Available in days
days after you enroll
MODULE 2: LADIES & GENTLEMEN - THE LIFESTYLE BUSINESS!
Available in days
days after you enroll
Frequently Asked Questions
How long do I have access to the course?
You will have lifetime access! After enrolling, you have unlimited access to this course for as long as you like - across any and all devices you own. Phone? Check! Tablet? Check! Laptop? Check!
How do I know this course is right for me?
If you still have any questions about joining this course, just ask me! I want the people to take this course to know exactly why and are willing to work hard to start their own businesses. If you are unsure if it will work for you, just ask me. Email me at: Sean at FamilyRocketship dot com I'm a real guy who really wants this to work for you. Just. Ask. :)
What if I am unhappy with the course?
I would never want you to be unhappy! If you are unsatisfied with your purchase, contact me in the first 30 days and you'll get a full refund.
Do I already have to know how to start a business?
Nope! This course is designed to teach you to create and run your own lifestyle business from the ground up. You'll learn how to create it, get your first sales, and then scale it so that you're reducing your personal work load.
How long does the course take?
It is a completely self-paced online course - you decide when you start and when you finish.
Will this course really help me build a business?
Yes! If you go through the lectures and do the work, you will have a fully functioning business that you can then scale as big as you want.
Who should take this course?
Anyone who's interested in creating a viable income source that can be scaled up while reducing personal involvement. This course is ideal for students, digital nomads, work from home entrepreneurs, and anyone who's looking to create a great income stream while working from a laptop. It doesn't matter if you're 22 or 72 (or anywhere in between), there's never been a better time to start your own business and this course shows you how.
Can I ask the instructor questions?
Yes! I'm very involved in the discussion area. If you're ever stuck, just ask! I'm here to help.
What are the requirements for this course?
You'll need access to the internet, a basic understanding of simple business principles, a willingness to work hard & follow a step-by-step plan.
WHY CHARGE FOR THE 60-DAY ENTREPRENEUR COURSE?
I'm going to be perfectly clear on this...
I already make dinero from my own lifestyle business.
The reason why I created the course was to accompany the book (which is free by the way) and to go deeper in some key areas.
Additionally, the course is a living breathing thing. This is my flagship product and I'm constantly grooming the material and adding more to make this the best course on how to start a lifestyle business available anywhere and at a really affordable price.

In addition to that, I personally hang out here... A LOT! So if you ever have a question, or need some extra hand-holding, or accountability, I'm there for you.

I charge for the course because it's a lot of great content broken down into actionable chunks. It's designed to give you the tools to get started on your own lifestyle business - all within 60 days.

And let's be real, we all know that we don't value what we don't pay for. I want you to value this because if you apply the information contained within this course, it can literally change your life. That's not just cheesy marketing fluff!

I mean think about it.
Imagine making a small investment now and being able to start your own lifestyle business and make an extra $1,000 a month? An extra $5,000? $10,000?
What would that be worth to you?

So what you would you pay to get all of the tools & education you need to create your own business, have a guy who's done it all himself personally invested in you, and have access to other business experts all willing to help you out?
This is the real deal.
Oh, and did I mention I back it all up with a guarantee?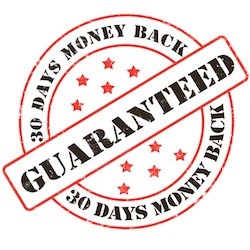 100% MONEY BACK GUARANTEE
I know this is an investment for you. You may be putting this on a credit card. You may be using that last bit of money in your bank account. I get it. I've been there. That's why I take this seriously.
I've put a LOT of work into creating this masterclass to be an authoritative source of information for you.
That means I want you to be able to take the course, create your own business, and then make back at least 10x your investment. Actually, if your business grows as mine has, it will be much more!
That said, I get that creating a business isn't for everyone. If you're not satisfied with the information in this course, just contact me within 30 days of purchase and I'll refund your money. No questions asked.
With that in mind, why wouldn't at least try it? You have nothing to lose. Take a chance on yourself and your ability to create the lifestyle you want.
The worst thing you could say would be, "Well, that Sean guy has some great info but it's just not for me".
Go ahead and give it a shot!
MAKE IT HAPPEN!
Wow! You made it all the way down to the bottom? You must be seriously thinking about this!
I've tried pretty hard to be as transparent as possible with the info on this page.
If you're kicking the tires, it's probably better that you DO NOT enroll in the course. You won't have the discipline needed to start a business. Hey, just sayen!
But, if you're reading every ounce of this sales page and are maybe wondering if it's right for you, then just email me! I'll tell you straight up if it would work for you. And yeah, I don't think this is for everyone. Just email me!
Sean at Family Rocketship dot com
BOTTOM LINE
My goal is to help you get results. I want to help you create your own lifestyle business and be profitable in under 60 days.
I've done it myself. I've taught others how to do it. Now it's your turn.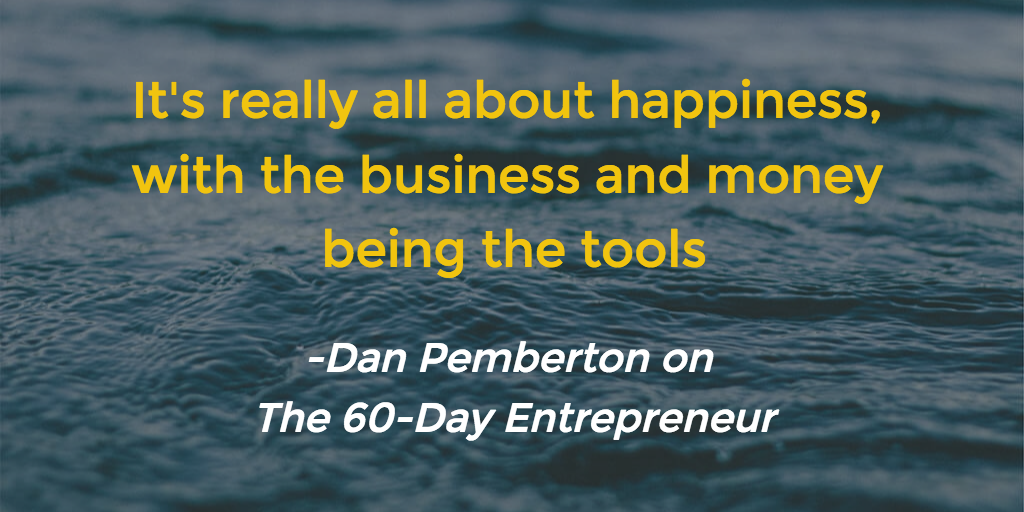 AFTER YOU SCALE YOUR BUSINESS...
When I wrote the book and created this course, I wanted it to be more than just a bunch of lessons.
I want this info to have a real life-changing impact on you! More than that though, I want to build of community of cool people that can do whatever they want, wherever they want.
I'm all about building lasting relationships.
When you free yourself with your new business, I want you to come join me in paradise.

I'll treat you to some Tacos al Pastor with a cold Mexican Coke and we'll discuss your new-found freedom!